Sports Podiatrist Studied with Soccer Legend
Given he grew up in the football obsessed United Kingdom, it's not surprising that Sydney sports podiatrist Karl Lockett found his niche in treating sporting injuries of the leg, knee, foot and ankle.They're some of the most common physical ailments arising in the hard and fast 'game of life' – with professional footballers often requiring the expertise of a sports podiatrist to overcome game-inflicted damage such as a torn ligament, but to keep the legs in peak condition to maximise performance.
Not only did Karl play semi-professional football himself, he went on to train as a sports podiatrist alongside former Manchester United legend Norman Whiteside.
Karl Lockett and Norman Whiteside both studied Podiatry at the University of Salford, graduating in the late 90s before launching their own sports podiatry clinics at opposite ends of the world.
Now in his 50s, Whiteside runs a practice as a sports podiatrist in the UK, but remains a key figure in the football world.
The Irish born star midfielder and striker was signed at just 17 to join the legendary football club based in Old Trafford and scored 65 career goals in the Premier League and for Northern Ireland's national team. He played in two World Cups, beating Pele for the record as the youngest ever player to take part in the global tournament.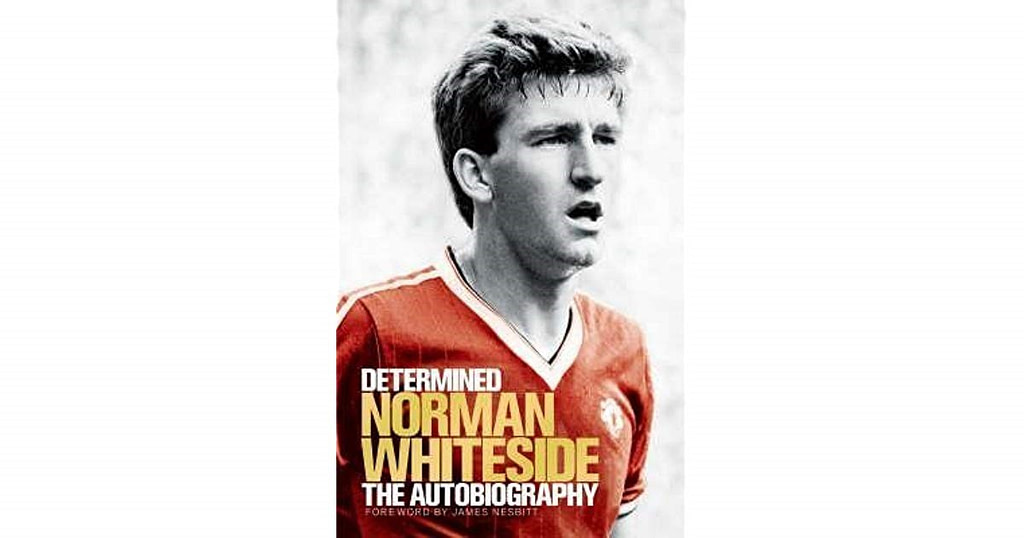 Soccer Legend turned Sports Podiatrist – Norman Whiteside
Why World Cup Football Star Turned Sports Podiatrist
What's remarkable about Whiteside's career as a sports podiatrist is that the move was inspired by his personal injuries – predominantly the knee and Achilles heel – which forced his early retirement at the age of 26.
He may not have been able to rebuild his knee, but he did rebuild his life in choosing to help others recover from similar sporting related injuries.
The Red Devils star, who was often compared to George Best, also served as a sports podiatrist for the Professional Footballers Association, assessing young players for preventable issues.
Karl believes it's not uncommon to see athletes pursue careers in the health sector after they hang up their boots.
"Most athletes are very passionate about their sport, so it makes perfect sense that they might want to stay connected to the industry, especially in a medical capacity," says the Sydney sports podiatrist and guest lecturer at the University of Western Sydney.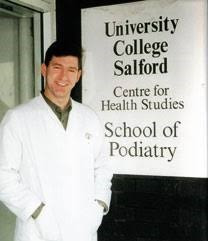 Soccer Legend turned Sports Podiatrist – Norman Whiteside at Salford University, UK.
A Sports Podiatrist Can Help You Gain Advantage
Individuals and teams are looking to gain every little advantage which is why a sports podiatrist should be part of that regime – enhancing training, nutrition and psychology – to keep players in peak condition and injury free.
Ultimately, it's sports podiatrists like Karl and his fellow Salford graduate Norman Whiteside who are keeping footballers and other athletes on their feet.
"If you've played sport yourself, you know what it's like to be injured, and how devastating that can be. For soccer greats like Norman Whiteside, who was a year above me at university, he brings that rare combination of knowledge and empathy to his practice in Manchester, and that's the same sentiment I bring to my specialty as a sports podiatrist here in Sydney."
As Whiteside told The Independent, "I was always interested in medicine because I was in the medical room so much. I had 12 operations in my career."
Whiteside went on to qualify as both a physiotherapist and sports podiatrist, specialising in the area between the hip and the big toe.
Karl Lockett has also specialised as a sports podiatrist, embracing the latest technology to treat painful foot and leg conditions for both professional athletes and recreational runners.
He's a Pom who calls soccer 'football', but don't hold that against him. Whether it's AFL footy, Rugby League, basketball, running, surfing, or squash you're into – he's definitely the sports podiatrist with the credentials to help get you back on your feet.
Just don't ask him to dish the dirt on his fellow student, 80s football great Norman Whiteside. What happens at Salford Uni, stays at Salford Uni.
If you have foot related problems or any condition that need the attention of a sports podiatrist with an understanding of the game call the team now on 9388 3322 or email [email protected]